So….there was an article written recently that has ruffled many (stylish) women's feathers–including mine. Over on Rant Chic a post was written about the 24 Things Women Should Stop Wearing After Age 30. Say what!?! For me, this is just asinine. I've never done well with people regulating what I can and cannot wear. I was the girl in high school that started a petition to be able to wear shorts. The moment I get a work related tee I head straight to a pair of scissors and make it my own. Lately, this idea of saying what women can and cannot wear at certain stages of their life seems to becoming more prevalent. Why is this? Meanwhile this article from Vogue states how women in their 40s are looking better than ever. Why shouldn't we at all times embrace the very beauty of our womanhood. If there is a sartorial item in our closets that helps us to feel beautiful we should be wearing it. The beauty inside than transpire outside. I am probably starting to sound like a broken record, but confidence is the first thing we as women should put on. If those short shorts make you feel confident, in turn beautiful, than by golly strut around with those booty shorts!
I have definitely not followed this list!
I searched my past blog posts and found 20 out of the 24 items that I full heartedly embrace despite my age of 43! I copied the list from the article and then just filled in with my own pictures.
24. Graphic Tees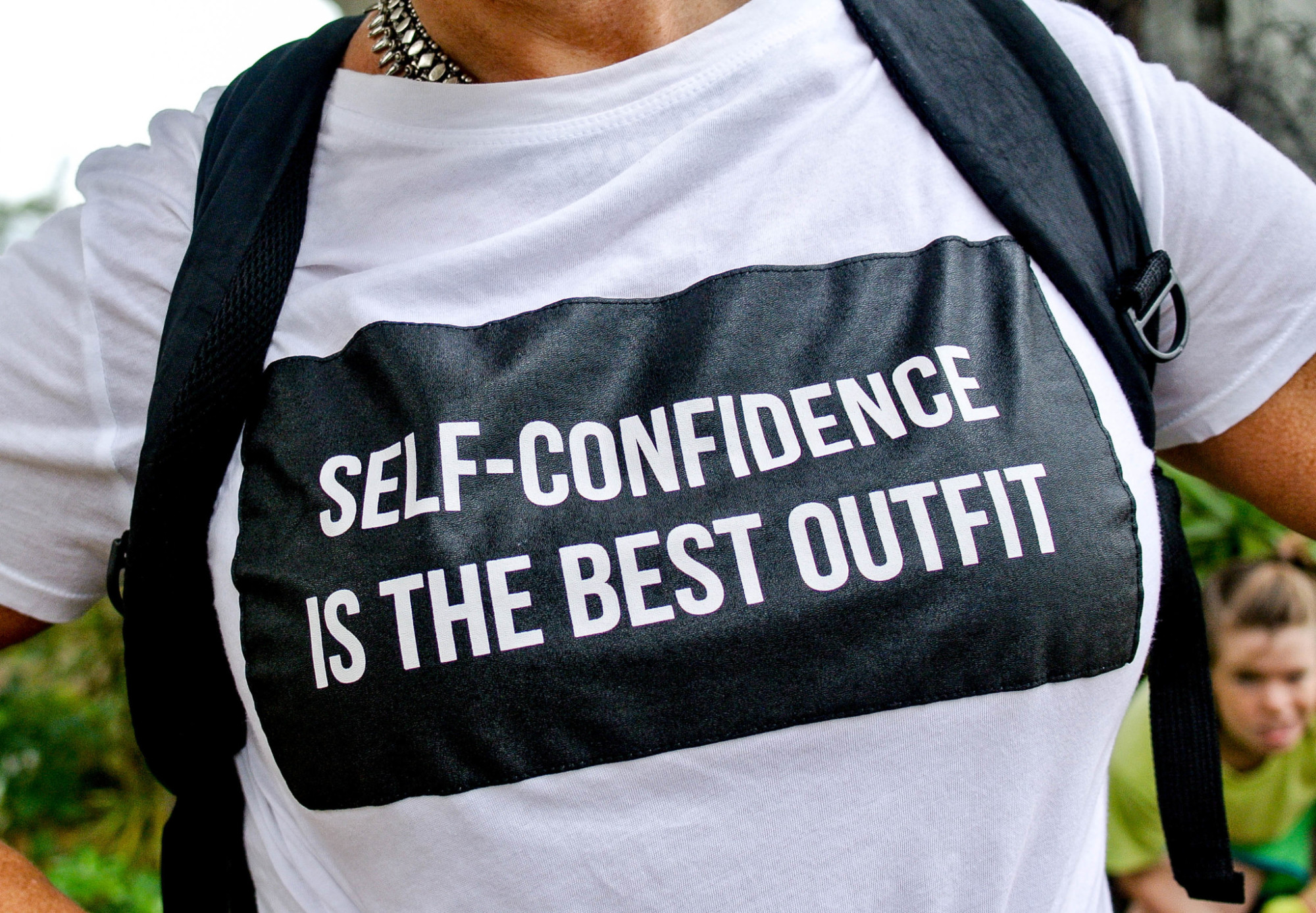 Well, for goodness gracious. She's gotta be kidding here. Graphic tees are the best! I mean seriously. They're so fun to wear. I had trouble choosing which one to post, so I went with the one representing my philosophy with what every woman should wear regardless of age–CONFIDENCE!
23. Bedazzled anything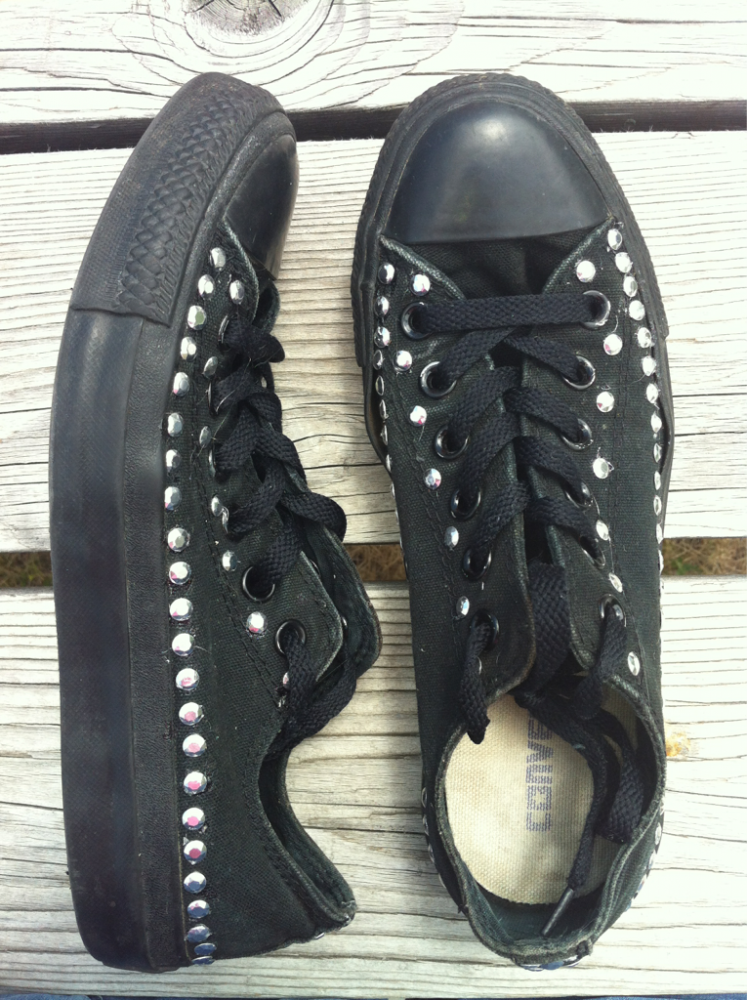 Hahha! I love anything that sparkles. If it's bedazzled all the better. Here's an example of me taking an item (very old sneakers) and making them dazzle by adding studs!
22. Blue Eyeshadow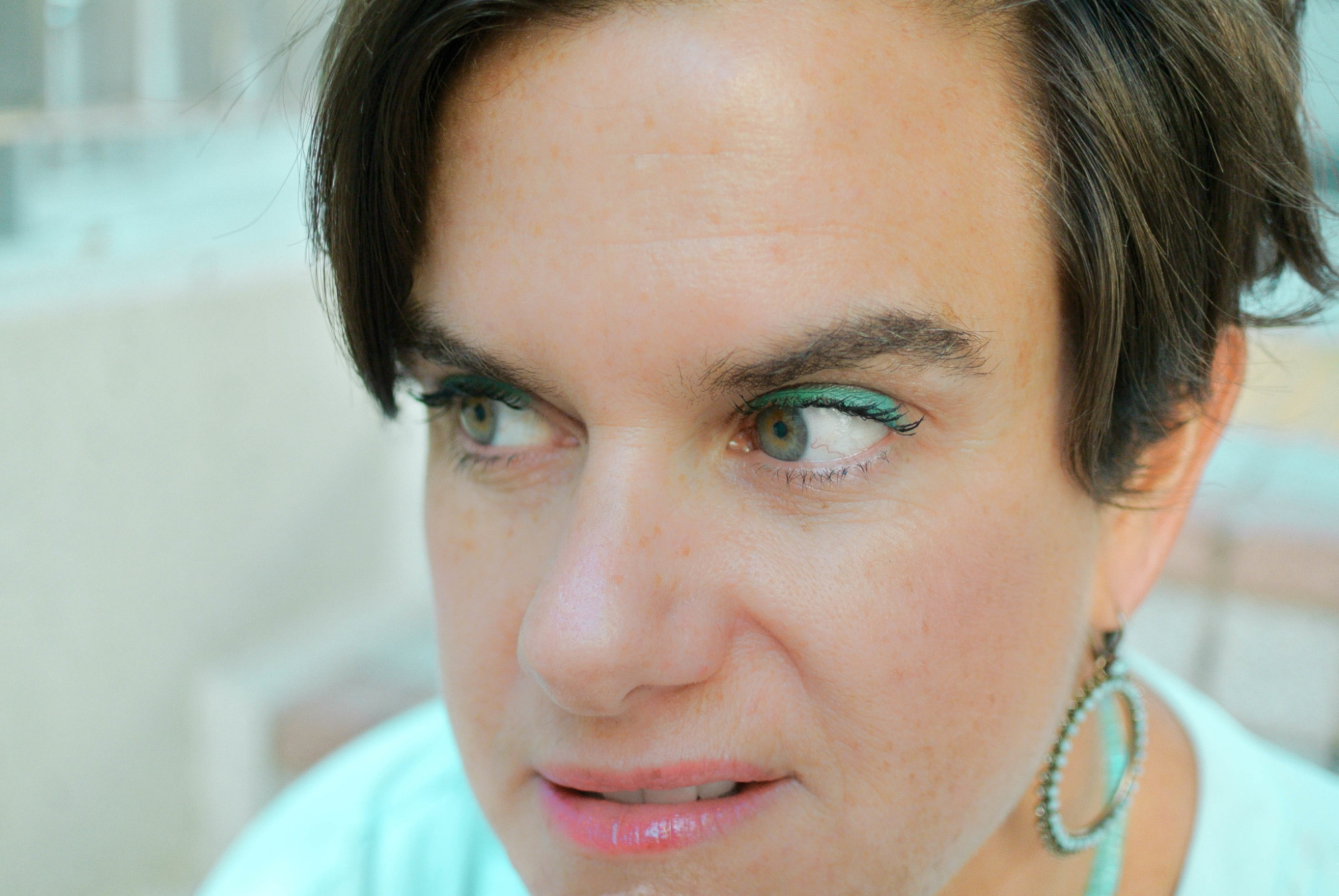 Oh, now, no one can say that a little bright eye doesn't perk oneself up right away! Especially in AQUA!
21. Victoria's Secret PINK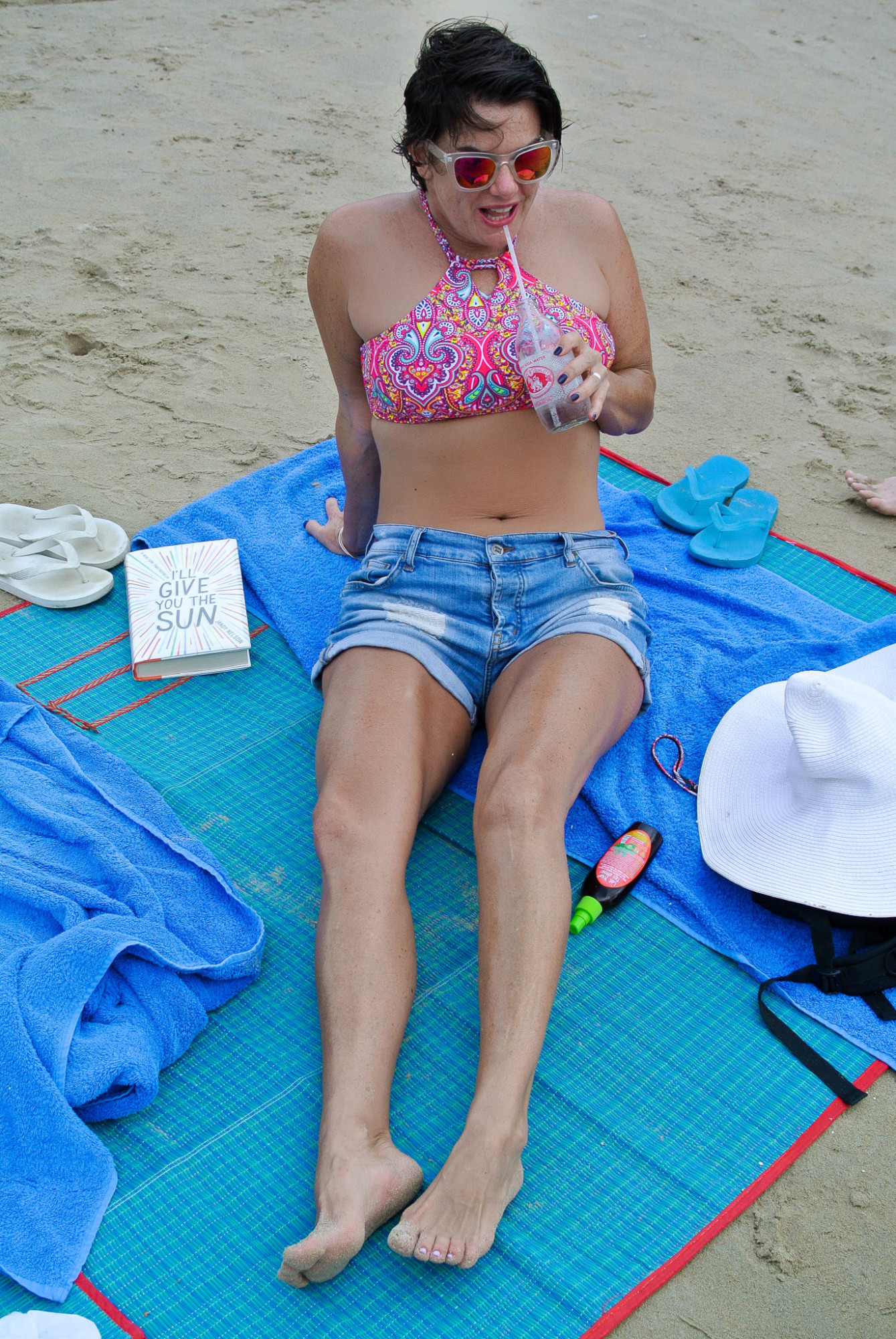 While I don't own anything PINK by VS, I am more than positive that my candy pink halter top that I love so much would be not permitted. I own two of this suit: one for Hong Kong, one for Spirit Lake.
20. Leopard Print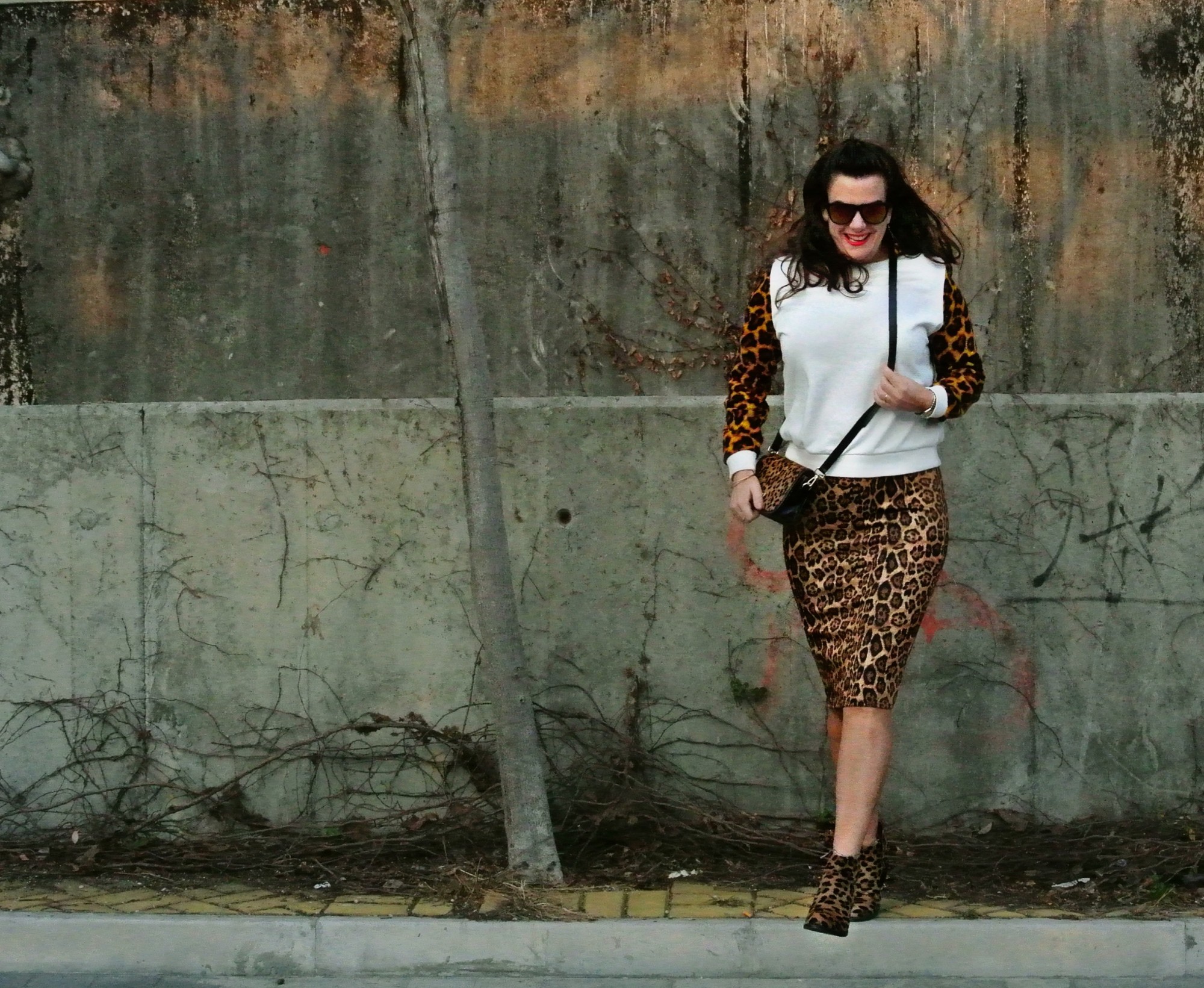 This one is gonna kill the author. :S
19. Sparkly Pants

I'll tell you what: when I wear these sparkly pants, I feel special. Feeling special at any age is going to be a very good thing.
18. Oversized Sunglasses

Hahha, which to choose! I went with my not only big but also bright red pair!
17. Non-matching Socks
I have yet to wear non-matching socks, but I'm tempted to fill this space now.
16. Hoop Earrings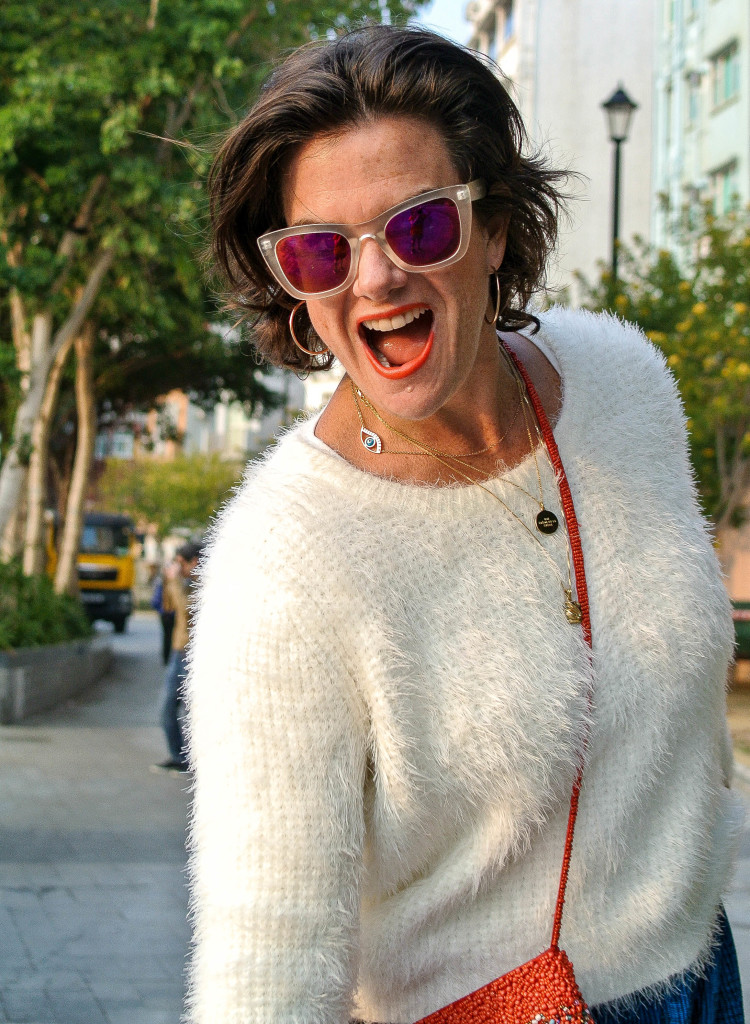 Holy smokes! Hoop earrings!! They're a staple for any woman's jewellery box–in both silver and gold. I chose my gold based ones because of their long history.
15. Furry Boots
I don't own any, but am always and most definitely on the hunt for a cute pair.
14. Furry Anything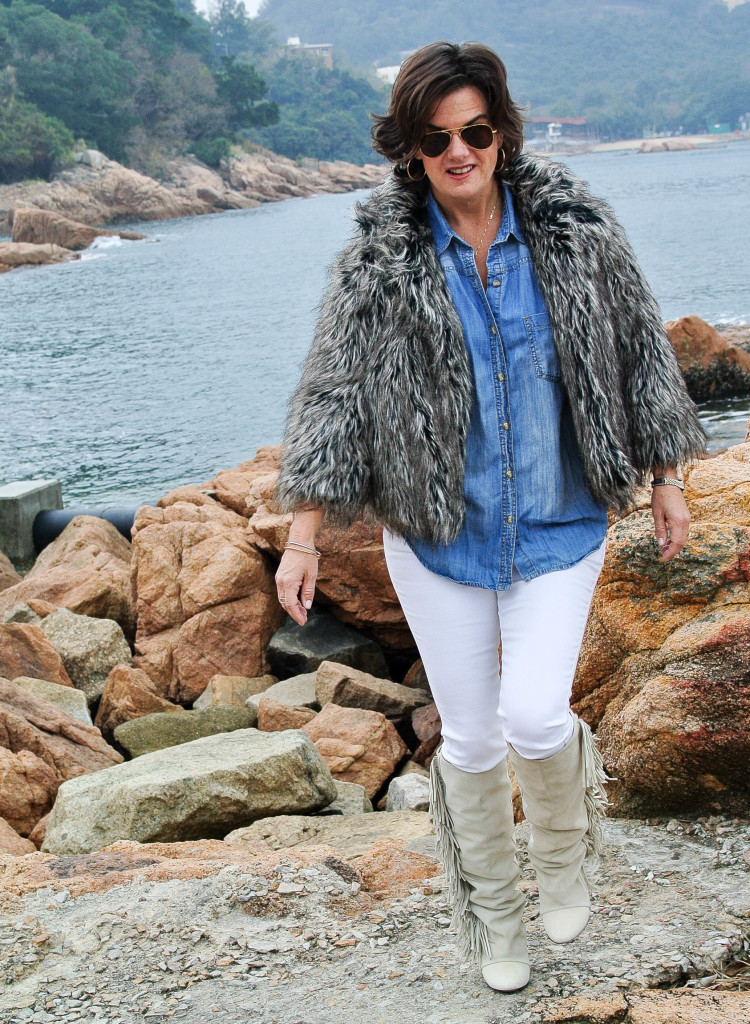 This one is gonna bug her big time!
13. Tube Tops

All my tube tops are in Hong Kong. I'll make sure to post an updated tube top pic soon. Until then here's an oldie from a New Year's Eve outfit idea. (Gosh, my hair was so long and pretty. I wanna grow it back to long!)
12. Short Dresses

Oops!
11. Mini-Skirts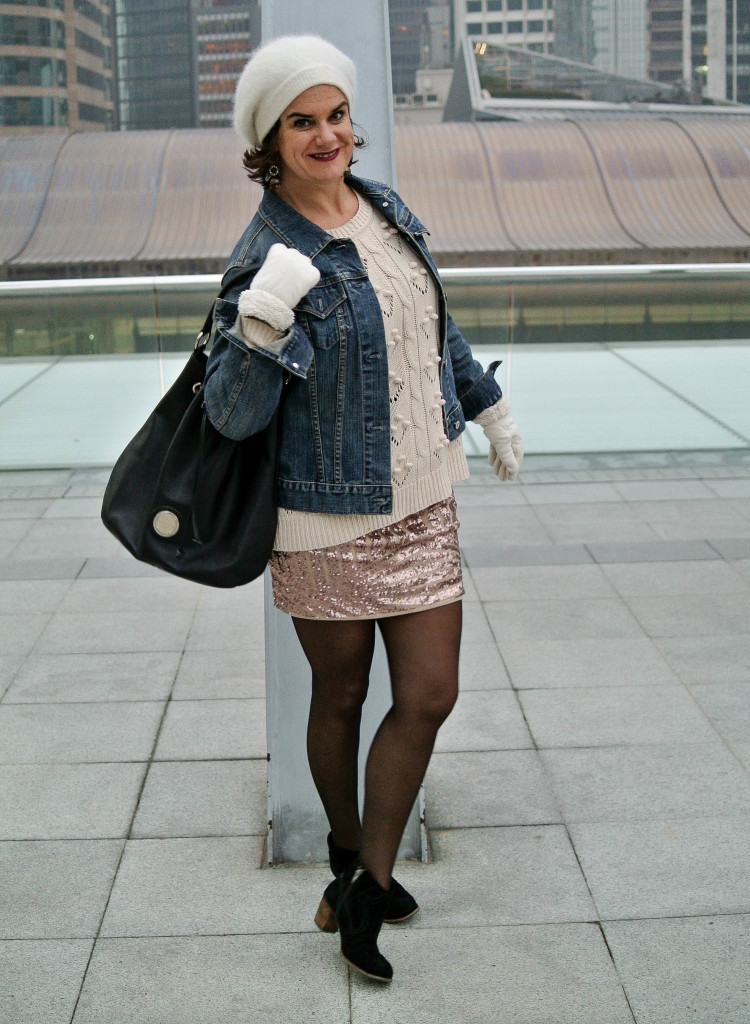 Oops again! I got nice legs–I'm gonna show them.
10. Woman Overalls
I don't own a pair. I'm heavy chested so therefore they look awful on me. I always look at them with admiration and would like to wear them, but the girls keep me from doing so….
9. Crop Tops

Now crop tops! I love THEM! If anything, they remind me to hold in my core.
8. American Eagle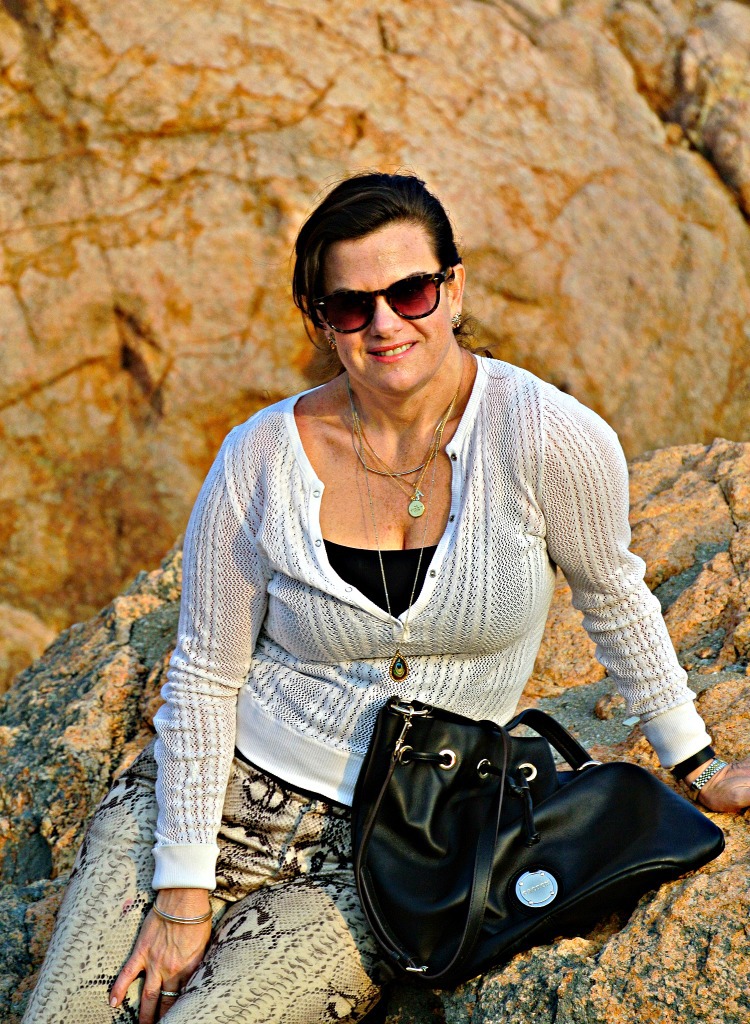 This is so random. American Eagle? I love this sweater that my sister gave me off her back.
7. Booty Shorts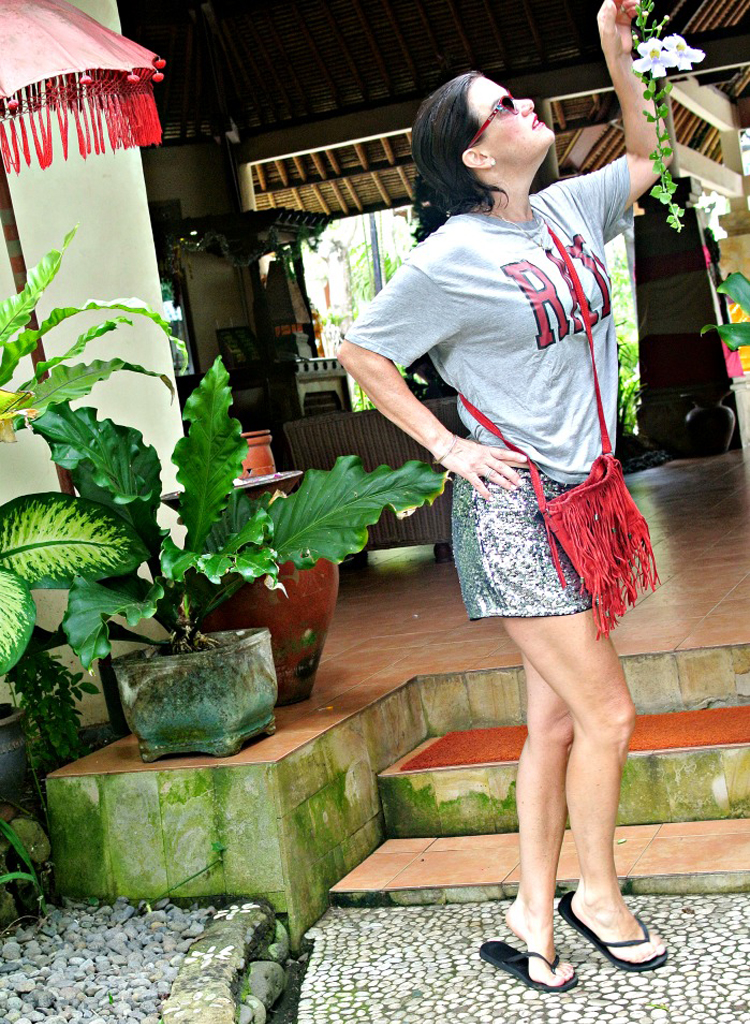 Again, I like my legs….so I'm not going to hide them.
6. Old Sneakers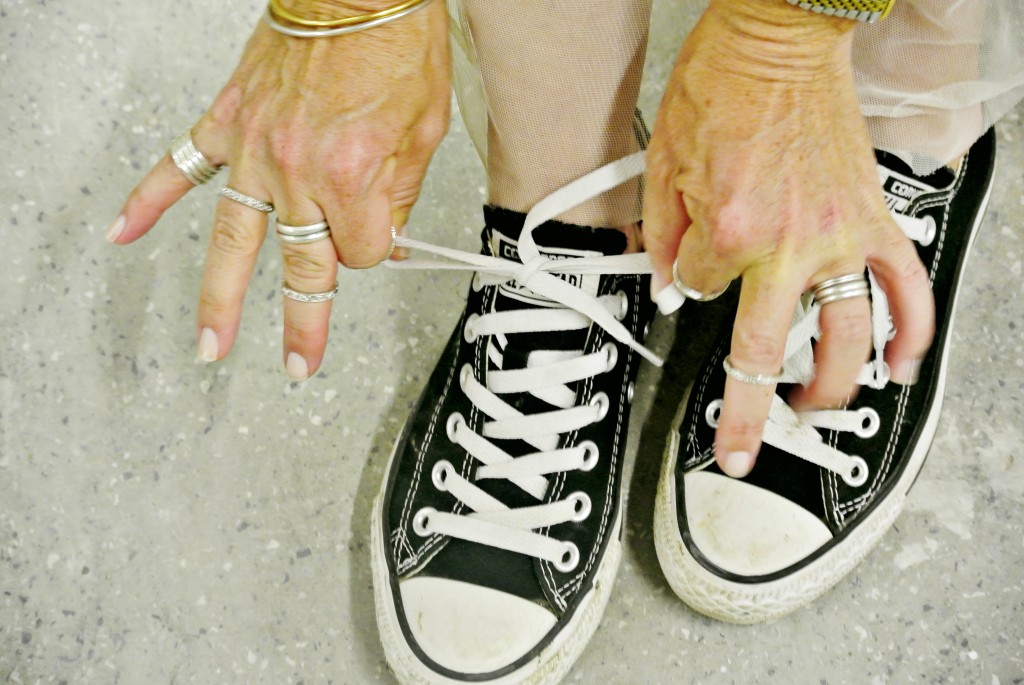 I guess the only thing I can agree with is old sneakers sometimes need replacing….? Luckily these ones are still going strong.
5. Cheap Bras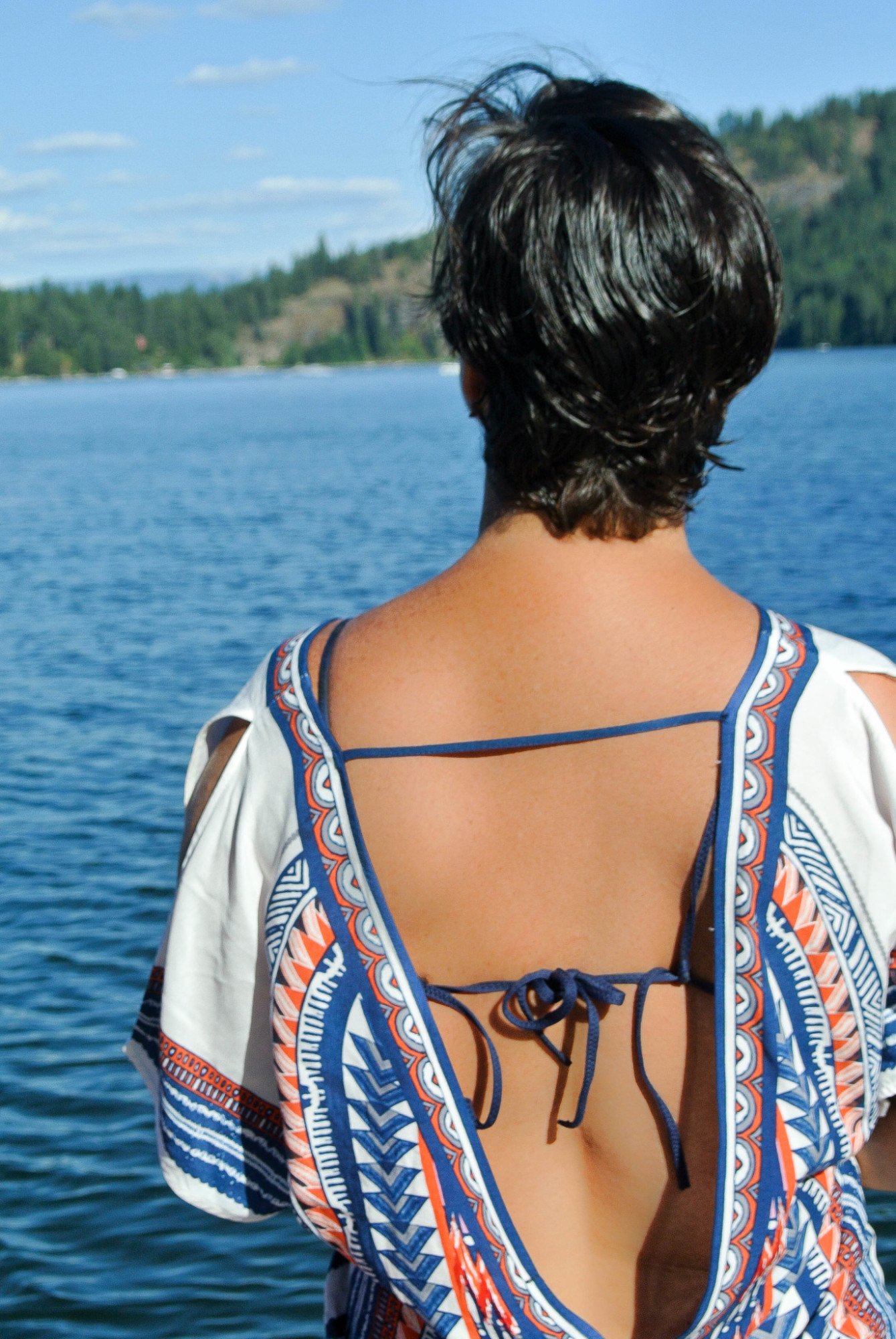 Back to the girls–can't really go cheap there, but I'm sure the author would hardly agree with using a bikini as a bra…
4. Glitter Eyeshadow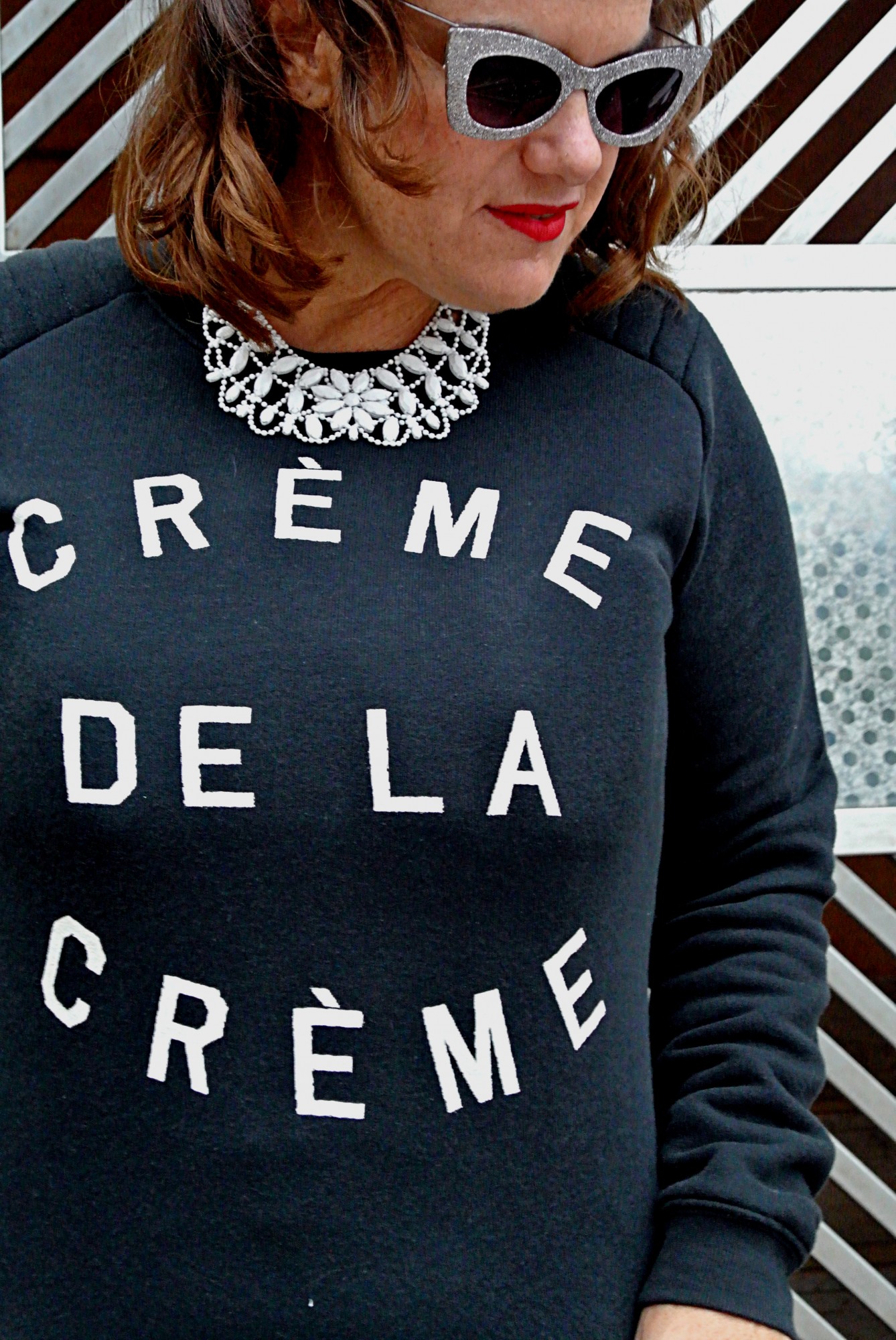 Bedazzled, sparkly pants, glitter eyes…especally in the form of sparkly sunnies–I'm all about it! Now I need to make sure and post some glittery eyeshadow eyes.
3. Platform Flip-Flops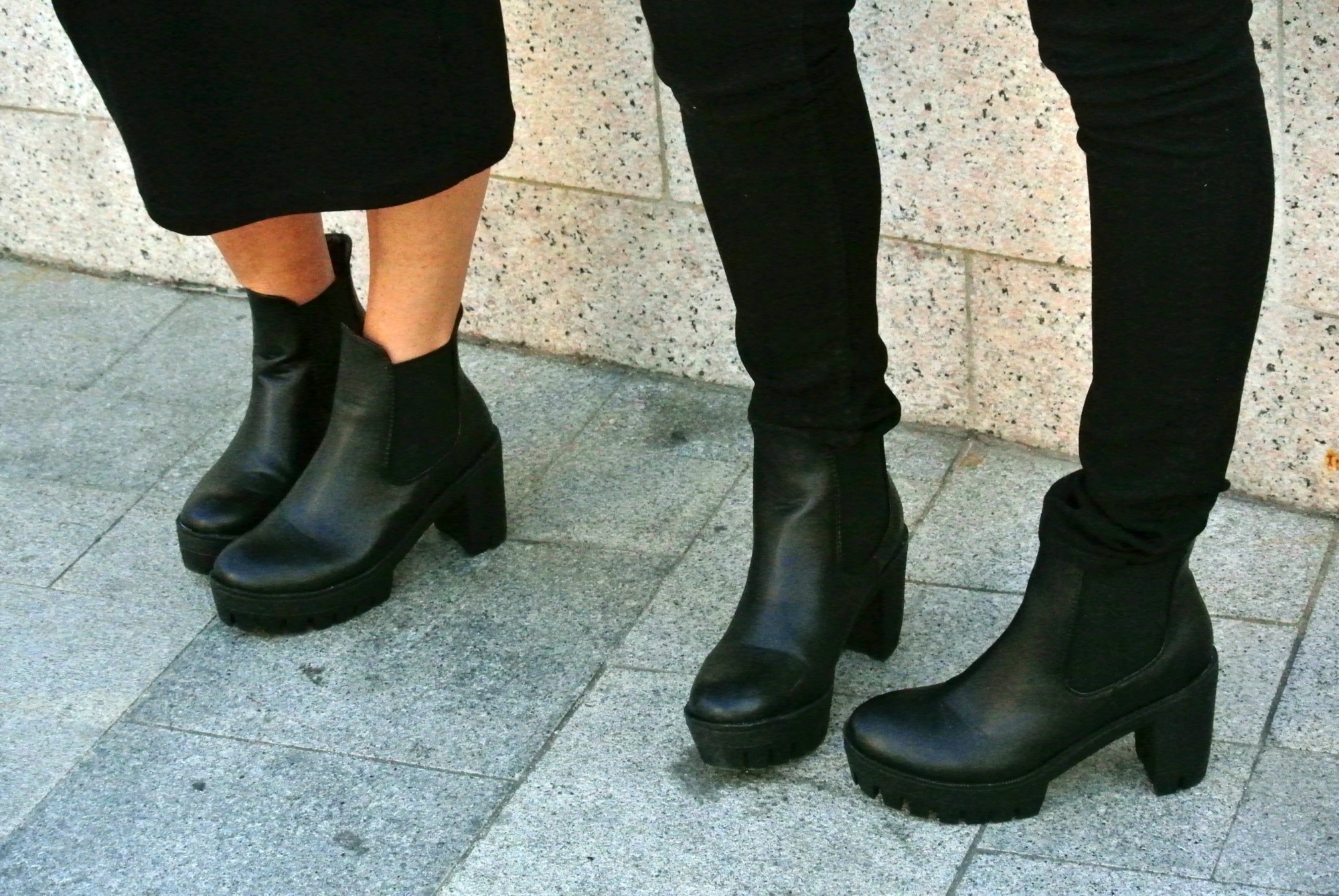 I think platform flip-flops are rather ugly, so I wouldn't wear them, but I'm sure these booties would make the author cringe!
2. Abercrombie & Fitch
I don't own anything from here. It's always so dark inside, so I never go in. But, I sure do admire the shirtless models. I'm sure that's not allowed over 30 either!
1. Scrunchies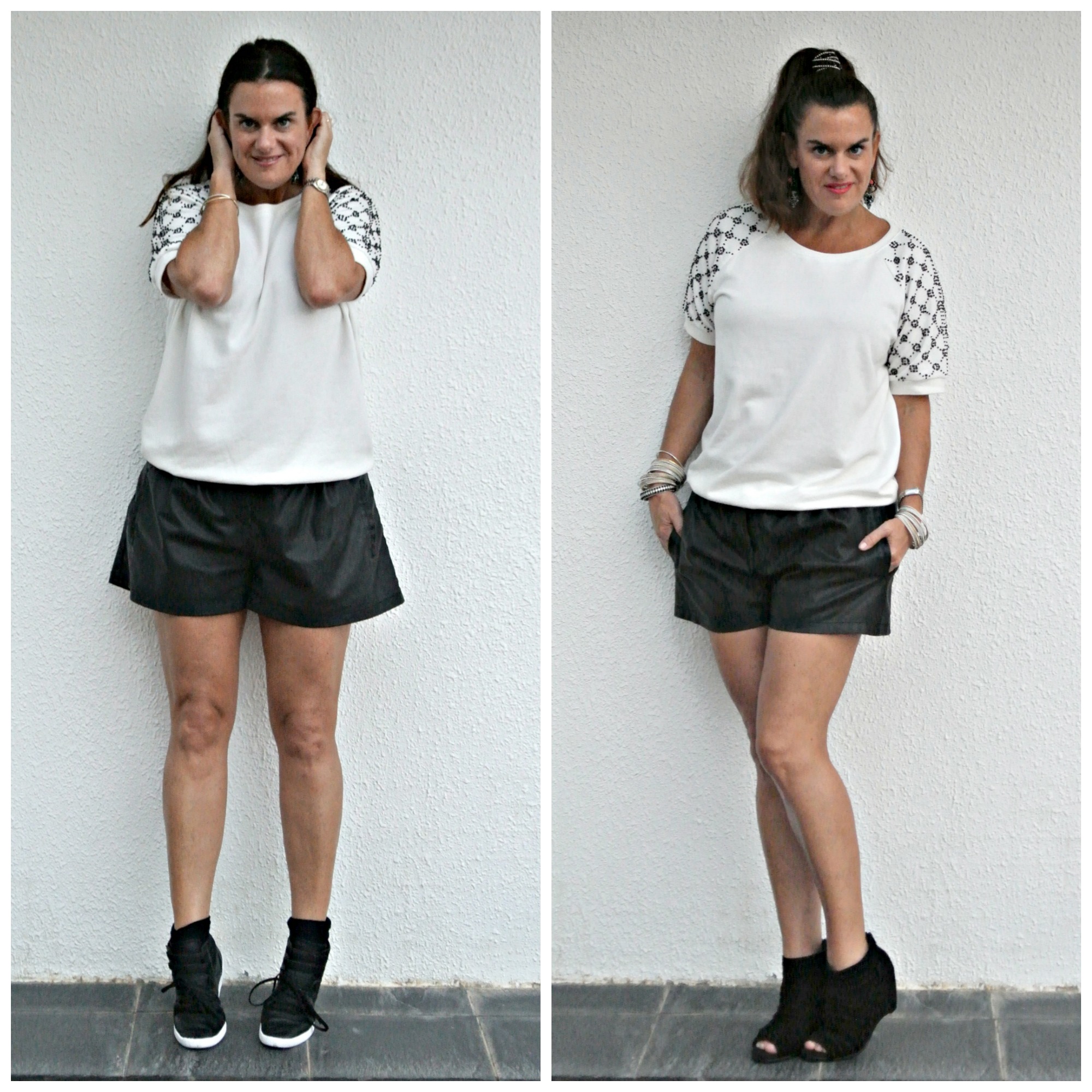 My hair is now too short! But here's an oldie where I wrapped a bracelet around my high ponytail.
#IwillwearwhatIlike
See how preposterous this list is! I mean come on. We are really going to tell women of any age what they can and cannot wear. This is so Mean Girls "you can't sit with us." Please, women of the world, let's start embracing our beauty at any age. Let's congratulate each other for stylish movements that we may attempt. Let's support one another so that the very thing we wear each day is confidence. Now that is the list that should be generated. Our dear Catherine over at Not Dressed as Lamb has created a list for us to try and follow on Instagram. There's no order, no rules, just join and support other women as they embrace their own personal style. Follow Catherine @notlamb and me @krembdelakremb!